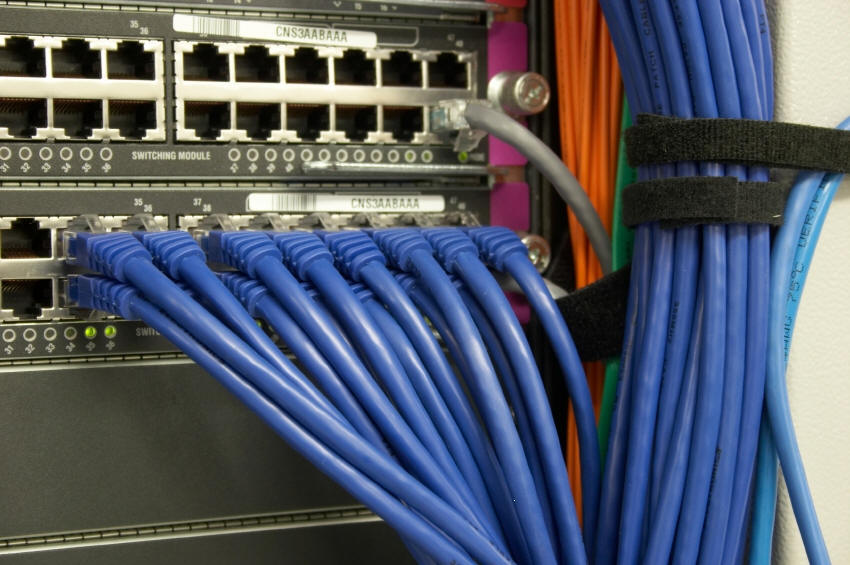 GE-Tec are a highly experienced data networking and fibre optic cabling firm based in Lisburn and serving Greater Belfast and Northern ireland as a whole. We were founded by Gerry Eccles who has over 30 years experience of working on some of the biggest projects in Northern Ireland, from universities, hospitals, government contracts and many small and medium sized business across Northern Ireland.
Among our extensive experience is the installation of private fibre optic network between 3 strategic locations for a government department consisting of a 12 km private network which included civil engineering work and mole trenching of fibre optic cabling.
Personal service is a priority for us on each and every contract and we believe this makes the critical difference in our clients ending up with a solution they are happy with over the long term.
Our highly experienced and knowledgeable team, along with our commitment to providing only the highest quality installations and service makes us the ideal contractor for any business or organisation looking for a fast, reliable and well serviced data network solution. We also offer a full range of electrical contracting solutions.
We provide free consultations to advise you on the right solution for your premises. Please contact us to arrange a consultation.
Education
We have installed data and fibre networks & backbones in some of NI's most prestigious Universities & schools.
Data Networks
Mole Trenched Fibre Optic Installation
Fibre Optic Backbone (Blown Fibre)
Healthcare
We have installed data networks several Major Hospitals and surgeries across Northern Ireland and the UK.
Data Networks
Fibre Optic installation
Fibre Optic Backbone (Blown Fibre)
Government Contracts
We have installed data networks in government departments, multiple Law Courts and the Bar Library.
Data Networks
Private Fibre Optic Networks
Fibre Optic Backbone (Blown Fibre)
Private Sector
We have installed data networks for tech security (antivirus) firms, and offices for some of the largest companies in NI.
Data Networks
Private Fibre Optic Networks
Fibre Optic Backbone (Blown Fibre)